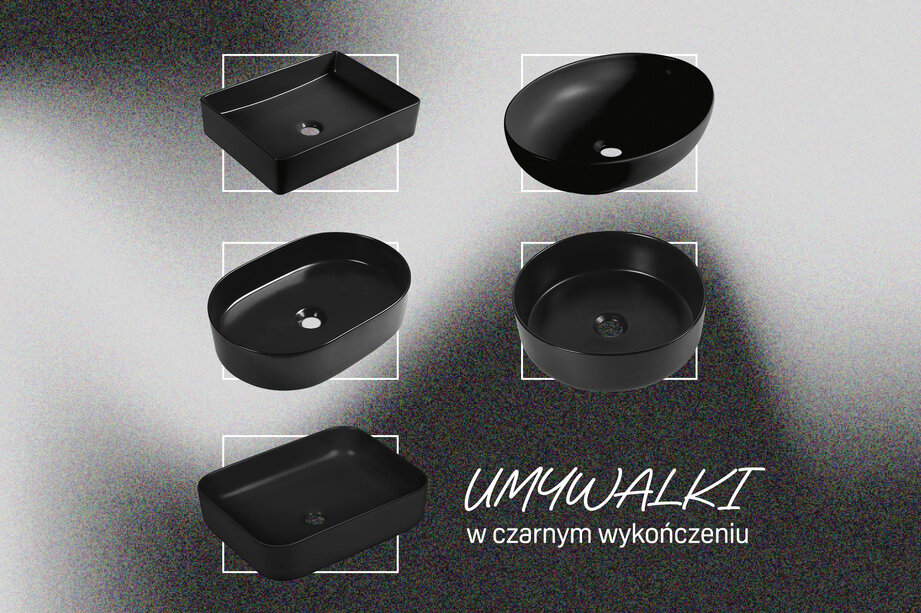 New models of ceramic washbasins
Coming across expectations of customers, we complemented Desna and Mogami washbasin series by new finishes in one of the trendiest colors – matt black. This color and deep white one were our inspiration to design also a new series of Kvadrato countertop washbasins. Their distinct rectangular shapes will perfectly match modern bathing spaces, giving them an exceptional elegance.

A variable form of countertop washbasins can be ideally composed with higher cabinets as well as bathroom consoles according to a room arrangement. Those who seek more modern solutions will surely be satisfied, and by creating a set with click-clack plugs, tapware and decorative bottle siphons in various finishes it is possible to have an extraordinary set which, above all, is so functional. Selected models become more functional also thanks to larger dimensions of the bowl which allows to do daily routines freely, in particular if bathroom is used by two people at a time.

Timeless collection of ceramic countertop washbasins in the most modern colors of white and deep matt black is a solution for those who follow new trends and thus wish to create a modern and functional bathroom or play with colors to have an exceptional one, e.g. in glamour or loft style.