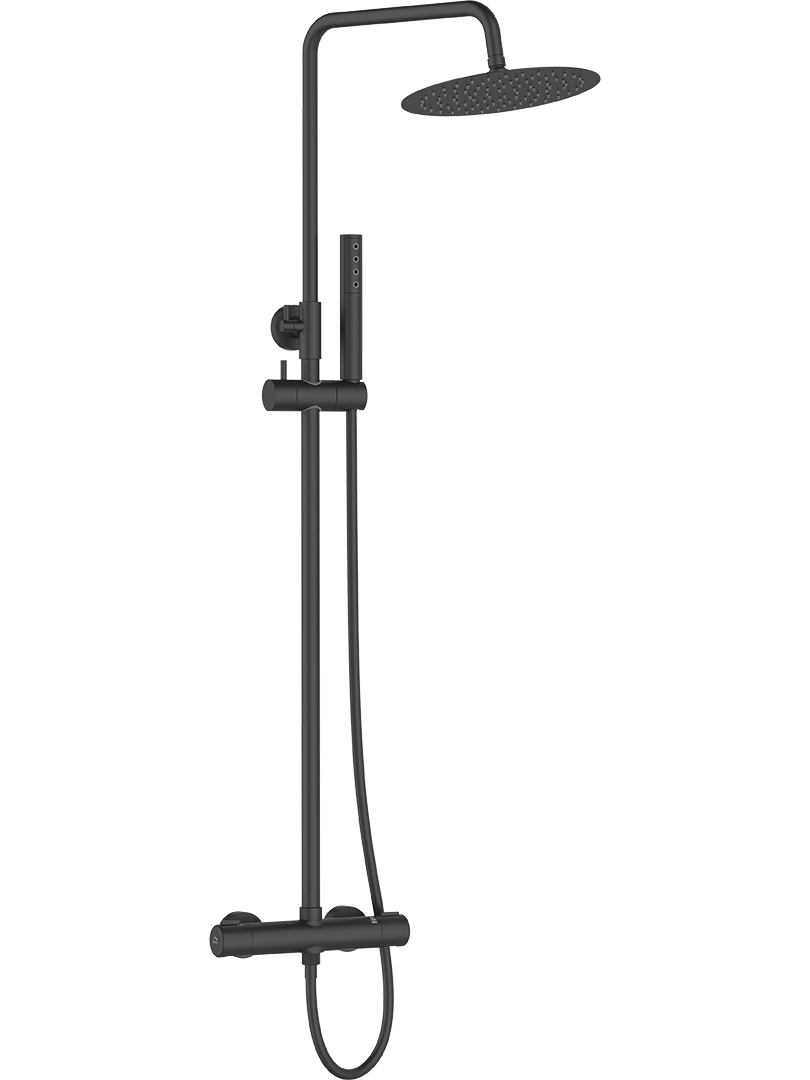 How does it work?

Thermostatic faucets have two knobs. Use the right one to adjust the proper water temperature. Usually the temperature range for this type of faucets is 15-60 degrees Celsius. However, the most comfortable is the temperature of 38 degrees and this is the value marked on the vast majority of models.

The intensity of the water flow is regulated by the handle on the left side of the body. Interestingly, in the case of thermostatic faucets, the water pressure does not affect the temperature, which in turn is important when using traditional single-handle faucets, where even a small change of the position of the handle can change the water temperature.

For whom?

Thermostatic faucets, due to their safety system against accidental changes in temperature settings (a special button must be pressed to make a full turn of the knob), are especially recommended for the elderly and homes with small children. Thanks to the thermostat, which allows maintaining a constant water temperature, we minimize the risk of scalding.

This type of faucets should also be considered by the users who are really frugal. As we do not waste time on setting the handle in the right position, we minimize water consumption and thus reduce the bills.

How to take care?

The maintenance and cleaning of thermostatic models are no different from taking care of traditional fittings. To avoid the accumulation of soap or limescale deposits on the surface of the body, it is important to use appropriate preparations dedicated to specific surfaces - different to chrome-plated and different to colored finishes – on a regular basis. (linki na dole strony).

In order to make the thermostatic fittings serve us for many years, we need to remember about one additional thing. On average, we should turn the thermostat knob several times a month to clean the cartridge off the gathered deposits.

Even though the thermostatic faucets are usually more expensive than the other models, it is worth investing in them for the sake of convenience. The savings related to water bills and, above all, safety! are also important. However, before purchasing a thermostatic faucet, we should remember to make sure that we can install it in our bathroom. If we heat water using electric or gas flow heaters or dual-function boilers, we should check if the water in the installation reaches a temperature above 90°C, because in this case, it can damage the thermostat installed in the faucet.